Strategic Partners
We add value to our services by working with the following strategic partners.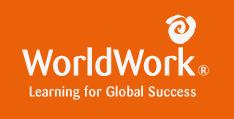 WorldWork, Ltd.
Based in London, United Kingdom, WorldWork produces assessments for individuals, teams and groups, which give them a picture of their capabilities when working internationally. WorldWork's flagship products are the International Profiler and Trust in Teams Inventory.

MRG
The Management Research Group has researched leadership practices for over 30 years with managers and professionals all over the world. They produce the Leadership Effectiveness Analysis, which is the Rolls Royce of 360 degree feedback instruments. It is statistically robust and includes respondents from all over the globe. Respondents to the survey can see how their self-perception of capability in any one of 26 leadership practices compares to the assessment of their peers, direct reports, and boss.

Changewise
Changewise views leadership development as a process which occurs in stages: from the most basic in terms of skills and capabilities, to the most advanced, which enable a leader to operate in a global context. The Leadership Agility framework goes beyond competency development to enlighten individuals as to where they are located on their leadership journey.

Herrmann Brain Dominance International
The HBDI, an assessment developed by Ned Herrmann in the 1980's, categorizes thinking patterns. It is based on the Nobel prize winning research on left and right brain dominance and the triune brain. Since the HBDI points to preferences in thinking, and thinking is behind behavior, the assessment informs respondents as to their leadership style, decision-making style, and professional choices. It is useful with teams, who can easily remember the color coded four quadrants; a composite profile of thinking preferences tells the team how diverse (or not!) they are.

Najafi Global Mindset Institute at Thunderbird University
The principal work of the Najafi Institute is to produce global leaders. The Institute researched and developed the Global Mindset Inventory which enables leaders to assess their strengths and challenges when working internationally. It should be a prerequisite for any executive contemplating an overseas assignment.

Novantem
Novantem offers business development services for cross-Atlantic companies in the ingredients business. Its core competency is in three areas: personal care, nutrition and pharma, and food and beverages. Novantem assists European corporations to establish themselves and grow their markets in the US by advising on changing regional, cultural, and regulatory differences.
Email us: marion@3sixtyglobal.com
Do you want to know
how your company's leaders and teams can become more resilient, agile, and capable of working in today's global economy?
Get in touch