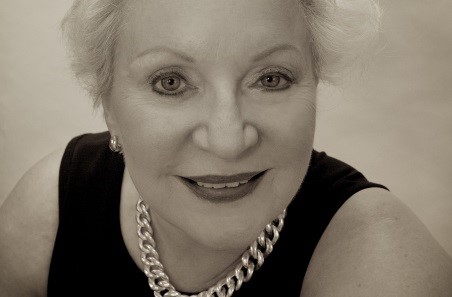 Marion Estienne, Ph. D
MARION ESTIENNE, Ph. D, is an expert in international business, global mindset and cross-cultural leadership challenges, who develops talent in companies that need to meet the demands of the global marketplace. She not only develops others to work successfully in the international environment but also has done business herself in this way. She is an ICF certified Executive Coach as well as a consultant for developing global-level leadership. Leadership and developing leaders is her passion. She believes that it is not possible to move forward as an organization without transformational leaders. This is as true for the corporate world as well as for the social and political. Since 2007, she has been based in the Boston area.
Background: Marion's unique contribution to any project is her ability to work across cultures. As a facilitator, consultant, or coach, she has worked with executives and professionals from almost all countries in the European Community as well as with Russians and Chinese. Born in the US and having lived in Germany, France, and the United Kingdom for most of her adult life, her perspective on business is both multi-cultural and global. She applies a systems perspective when working with clients and encourages them to do likewise.
Prior to returning to the United States in 2006, Marion worked for Sundridge Park Management Centre (part of the PA Consulting Group) in the United Kingdom. Her focus was on leadership and team development. A fluent French speaker, one of her responsibilities included supporting PA, France, to develop their business in management development. She also worked in a multi-cultural project team with colleagues from Germany, France, and the Netherlands to design and develop a pan-European program for senior level managers, the first of its kind.
She subsequently founded her own consulting practice in London, deLafayette, Ltd., to continue working on both sides of the Channel. Her clients included pharmaceuticals and diagnostics companies such as Roche and what was Smith, Kline, Beecham, as well as Vivendi, Veolia, Total Chemicals, Schindler Elevator and Escalators and Royal Dutch Shell Shipping.
Upon returning to the United States, Marion was appointed as a senior faculty member in the Custom Solutions Team at the Center for Creative Leadership in Colorado Springs. She was a member of the design and delivery team of CCL's Advancing Global Leadership program.
Developing Cross Cultural Competence in Others: Marion trained with Fons Trompenaars in Amsterdam on his Seven Dimensions of Culture model. In addition, she is certified to employ cultural assessments for individuals and teams from WorldWork, Ltd., and the Global Mindset Inventory, developed at Thunderbird University's Najafi Global Mindset Institute.
She has presented on the effects of culture on business and behavior at numerous events sponsored by the French American Chamber of Commerce (for example, in conjunction with the German American Business Council, to celebrate the 50th Anniversary of the Elysee Agreement) and to visiting MBA groups at Swissnex, the Swiss Consulate in Boston. More recently she presented a paper on country differences in leadership practices with a colleague from the Management Research Group at the University of Konstanz, Germany, and designed a poster for the Cross Cultural Management Summit at the Florida Institute of Technology.
Marion has published articles on culture and business, one of her favorites being on the reasons behind the break-up of Daimler and Chrysler.
She holds a Ph. D from New York University and researched her dissertation at the University of Mannheim, Germany, with a grant from the German Academic Exchange Service and as a research assistant on the Chair of Prof. Dr. Max Kaase. She taught in a number of MBA programs while in Europe and most recently, a Leadership Workshop at Boston College. She is a graduate of the ICF accredited executive coaching program at the Hudson Institute of Santa Barbara.
Email us: marion@3sixtyglobal.com
Do you want to know
how your company's leaders and teams can become more resilent, agile, and capable of working in today's global economy?
Get in touch